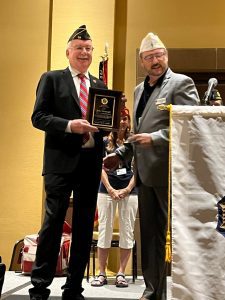 John Kavanagh is a twenty-Nine year resident of District 3. John and his wife, former Fountain Hills Mayor Linda Kavanagh, have been married for 47 years and have two sons, Jonathan and Nicholas.
Kavanagh is a professor of criminal justice at Scottsdale Community College and recently retired as director of the college's Administration of Justice Studies and Forensic Science Program. Prior to teaching at Scottsdale Community College, John taught at Arizona State University and served 20 years as a police officer with the Port Authority of New York and New Jersey Police Department, retiring as a detective sergeant. He is also a military veteran.
Kavanagh also served eleven years in the Arizona House of Representatives, four years in the Arizona Senate, six years as a town councilman in Fountain Hills and three years on the Lafayette, New Jersey Town Council. John is a citizen-legislator and not a career politician. Except for the two years since his retirement, John has always worked full-time as either a police officer or professor, while serving on town councils and in the legislature.
Educationally, John was awarded a BA in Liberal Arts from NYU, a Masters Degree in Government from St. John's University (Queens, NY), and a Ph.D. in Criminal Justice from Rutgers University.
John Kavanagh has An A rating from the American Conservative Union and an A+ rating from the National Rifle Association. He believes in limited government, low taxes and public safety. 
Kavanagh has been honored with the Legislator of the Year award from the Arizona Department of the American Legion for his commitment to veterans.
Kavanagh has been named "Legislator of the Year" three Times by the Humane Society of the United States and endorsed for the past nine years by Humane Voters of Arizona, the only Arizona organization That publishes Legislative Voting Records on bills affecting animals. He is the chief sponsor of animal protection legislation in Arizona, including allowing people to break into overheated cars without liability to rescue kids and pets and recently increasing the penalty for extreme cruelty to animals. Kavanagh also wrote, sponsored, and passed the law strengthening everyone's protection from vexatious and frivolous laws. 
Click here to view all bills sponsored by Kavanagh and signed into law since 2016.
                                                                          Paid for by John Kavanagh for State Senate